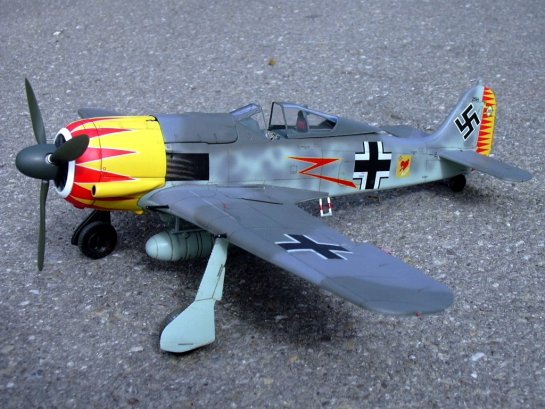 Fw190A-5 flown by Major Hermann Graf at JGr Ost, January 1943.
Model by Kai Reckstadt.
Kai writes: "This 1/24 Airfix model was built o.o.B. with a lot of scratchbuilding since the detailing of the kit is not very good. I did not use any aftermarket products. I added some details, mainly in the cockpit, engine/ engine-bay, landing-gear and air intakes beside the cowl. There were a lot of corrections to be done on the model since the fit is extremely bad. This lead to a high amount of work to be spent in sanding and rescribing. One of the worst things is, that the engine -mounting is about 5 mm too long, which leads to a fan-wheel standing outside of the cowling-ring. I corrected this by adding a 5 mm ring to the cowling-ring since I didn't want to shorten the engine mounting-parts, because the whole assembly was already installed in the fuselage."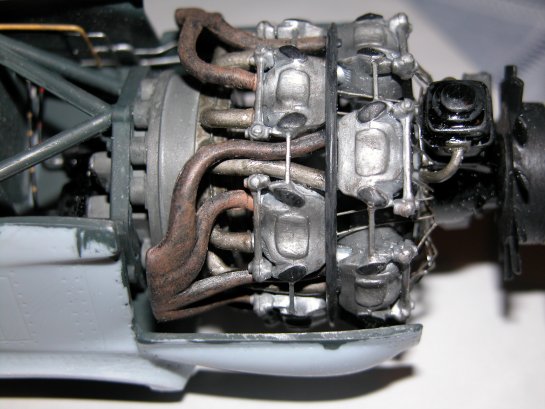 "Next thing to be corrected were the main-gear doors, which had to be shortened and corrected in shape. I also added the 2 air intakes beside the cowl (made out of BL 755-bombs in 1:48 scale out of the spares-box) which the original aircraft was equipped with. The fresh-air lines to each cylinder of the engine were made of rubber-wire cut to length and painted with Humbrol 'oily steel'. The aircraft was painted with Xtracolor RLM 74/75/76, sealed with Future and was weathered with a wash of oil-colors and with oil-pastels. Decals were used from the kit (some of them had to be corrected by overpainting / cutting due to white color on the transparency-film !) and I added some home-made stencils. Swastikas came from a Xtradecal-sheet from Hannants. A photo of the original aircraft and an impressing profile can be found in the excellent profile-book of Sundin/ Bergström. The finished model is impressing due to its size. This was the most time-consuming project I ever did but I am personally pleased with the result."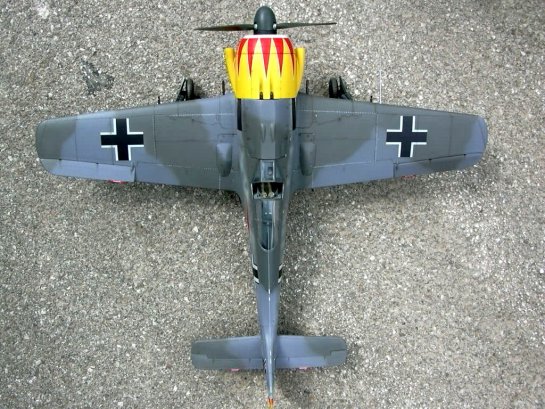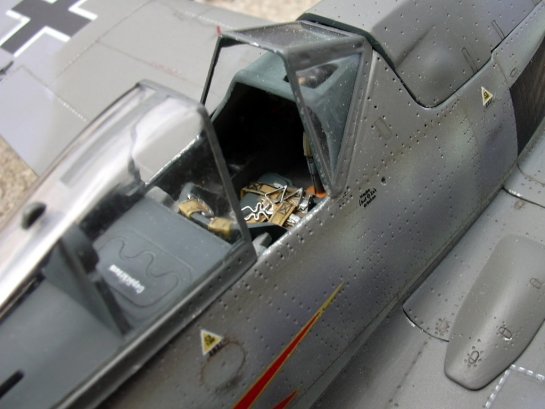 © Kai Reckstadt
---
More by Christer Bergström -
the detailed history of the air war on the Eastern Front 1941 - 1945:
Black Cross/Red Star: Air War Over the Eastern Front
---